I love vintage fashions from the 1940s. Women still dressed like women and had natural waistlines. Waistlines have seemed to fall by the wayside now days, sadly. One of my most favorite dresses from my own personal collection is by
Paul Parnes
. This dress is too large for me now and I decided to list it for sale:
40s Vintage Rhinestone Sailor Rayon Paul Parnes Dress M $125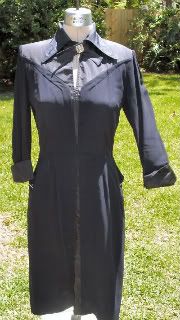 Velvet was frequently used in 1940s garments.
1940s Vintage Sans Souci Velvet Opera Cape Coat M $135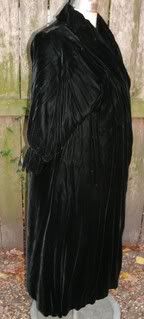 Vintage 40s Blue Velvet Button Trim Dress M $65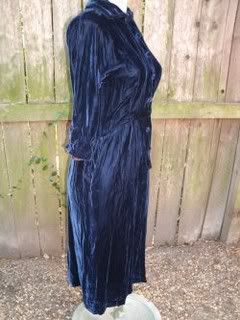 You can find the items above at
Texas Vintage Things
on Etsy. In addition to vintage clothing, I have a ton of vintage costume jewelry and other vintage accessories. Mention this post and I'll send you a coupon code to get 25% off.